NEW RELEASE 23/4 – Thanks To You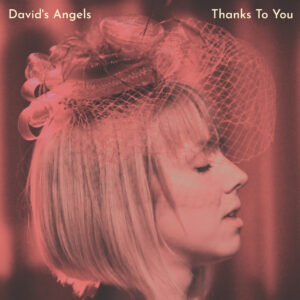 "Thanks to You" is about gratitude and is a dedication to the flow and the similarities that brings people closer.
David's Angels has explored music as a therapy around surrendering our worries to a mutual flow and what the experiences from that can lead to. There is a wish to communicate with vibrations, sounds and small stories of music for a mutual recovery, a uniting in the moment and an exploration of how we can go back to that moment again.
David's Angels latest release "Traces" from 2017 got brilliant reviews, was nominated to one of the best albums of the year by Magnus Eriksson/rootsy.nu, was recommended by Dave Douglas on Greenleaf Music. The Swedish Major Newspaper DN wrote that David's is trendsetting in European Jazz today and Maggi and Sofie got top positions of the The 39th Annual Jazz Station Awards. On the album the band collaborates with world-renowned trumpet player Ingrid Jensen (CA/US), three time Best Album American Grammy winner.
Members of David's Angels
Sofie Norling: vocals
Maggi Olin: rhodes/piano
David Carlsson: electric bass
Michala Østergaard-Nielsen: drums/percussion
Special feature by Ingrid Jensen: trumpet (CA/US)
David's Angels are based in Stockholm, Malmö (SE) and Copenhagen (DK).
About
Underneath it all it's not always what it seems. Dark sounds and pure melodies, angel-like and brutal. The musicians born in the 60's, 70's and 80's are influenced by different styles; jazz, rock and avant-garde. David's Angels crosses the often known boundaries of genres and creates music focusing on the core of the story.
David's Angels debut album "Substar" was released in 2010 in collaboration with world-renowned trumpet player Ingrid Jensen (CA/US), three time Best Album American Grammy winner.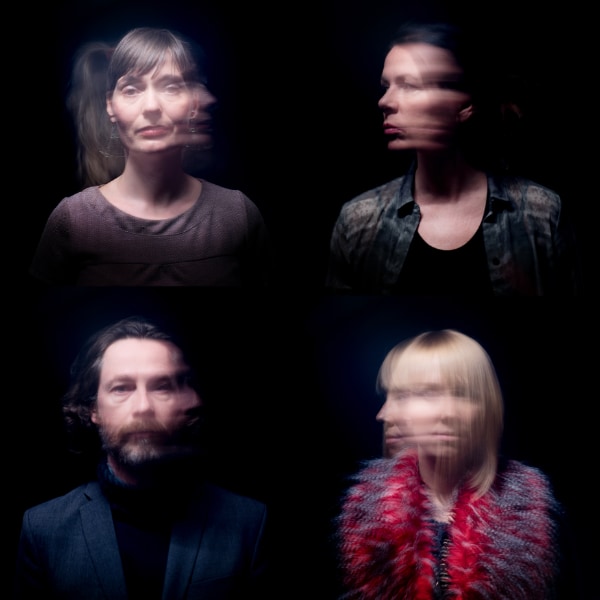 In 2013 David's Angels released their second album "What it Seems" on the Swedish label Kopasetic Productions. "What it Seems" was very well received by both audience and reviewers. In the major Swedish newspaper DN Johannes Cornell writes in his review of the CD that David's Angels is trendsetting in European jazz today.
In fall 2017 David's Angels released their third album "Traces" inspired by how our actions and expressions leave traces in time, again featuring Ingrid Jensen on Trumpet.The upcoming album "Thanks to You" will be released in fall 2021. Stay tuned…
David's Angels expresses beautifully one of the most tasking experiences in any one's life, in an honest, brutal but finally a comforting manner.

Eyal Hareuveni / all about jazz
From the land that brought you suicide, death metal and downer image laden films come some new arty death jazz where it takes developed chops, pares them down with minimalism and gives you something to revel in for those down time times. Haunting stuff that is sure to haunt you when you least expect it.

Midwest Record
One of the strongest (&freshest) vocal pieces I've heard in the last 10 years

rotcodzzaj.com